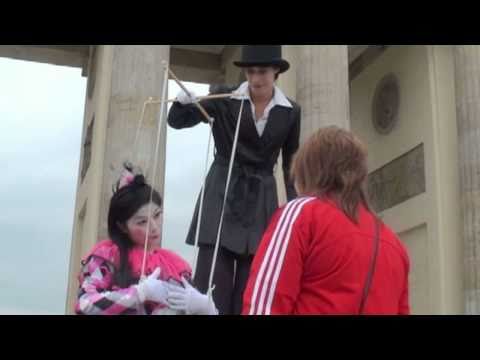 Live Marionette Walk Act with a doll and its master.(Duet Stilts Act)
Miss Sushi is very curious and excited to meet new people.
[tech_info]
Duration: three times 25min , twice 40 min, 60 min.
Preparation time: 25min.
Minimum height: 3m (9ft 10).
Place to put the stilts on and off requires1.20m (4ft) height.
Please keep the way to the performance area free.
It is not possible to perform on slippery floors ( drinks, ice, snow, banana peels).
[/tech_info]